Hi All,
Coming up on May 7 is Albany's 65th Veteran's Day Parade Poker run which is also in conjunction with Oregon's May Motorcycle Awareness Rally. The proceeds go toward the Albany Veteran's Day Parade.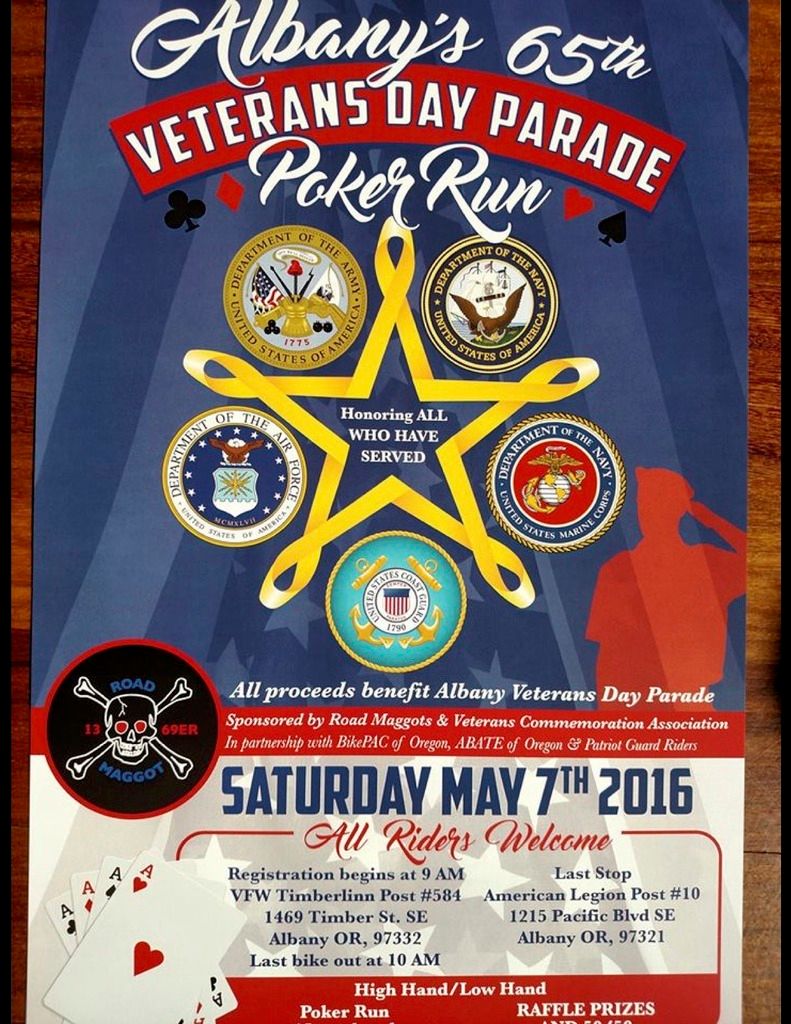 There is more information about the rally here at Bike Pac of Oregon:
http://www.bikepac.com/
Hope to see you there!
---
Anybody going to this?
Ride! Now! RIDE!!!!
---
I did with a few friends who are not Ride 44 members. It was a lot of fun.
---
wish I knew.. I was going if I could ride with someone I knew... maybe next year...
Ride! Now! RIDE!!!!
---
Sorry about that. I sporadically check the boards and was really busy right up to the event. For future reference, if I post about an organized ride I plan on being there unless something extraordinary happens.
---
Ok, thanks!
Ride! Now! RIDE!!!!
---
Who is online
Users browsing this forum: No registered users and 1 guest