Posts: 157
Joined: September 3rd, 2011, 8:48 pm
Motorcycle(s): 08 R1200 RT, 79 XS650, 08 FLHT
So I always wanted to ride one of these, so I found one that needed a little TLC, of course it has been tipped over sometime in the past, has a crack in the left fairing (which I reinforced with fiberglass on the back side, strong now) and a couple of dents/marks in the tank, but overall a good example of a Ninja 250 (2002). Had under 12K on it, needed new tires and brake pads, and all the fluids changed. Like all of them a little cold blooded. Still needs rear pads (in mail), but couldn't wait so took it out for a short test ride. Was going for my usual route of 10 miles, ended up at 70! What a hoot, thing loves 10 grand and doesn't come alive till 6+. Only took one gallon after the ride! It is a little small for me to be comfortable, but I only intended to flip it anyway, I love working on them. In a couple of weeks if you know of someone who wants a nice 250, let me know. Was going to ask $1800, but will take $1500. Will be gone for a couple of weeks, so no rush. It has new tires, will have new brakes and all the fluids flushed and chain lubed and cleaned. Really needs nothing, other than ridden.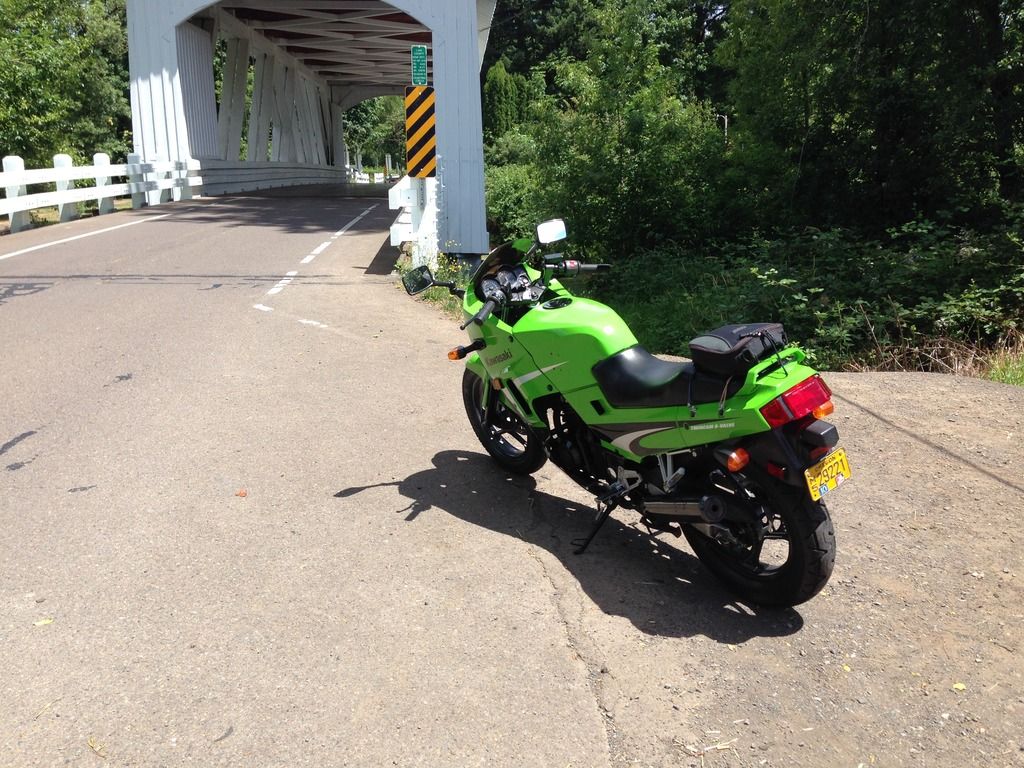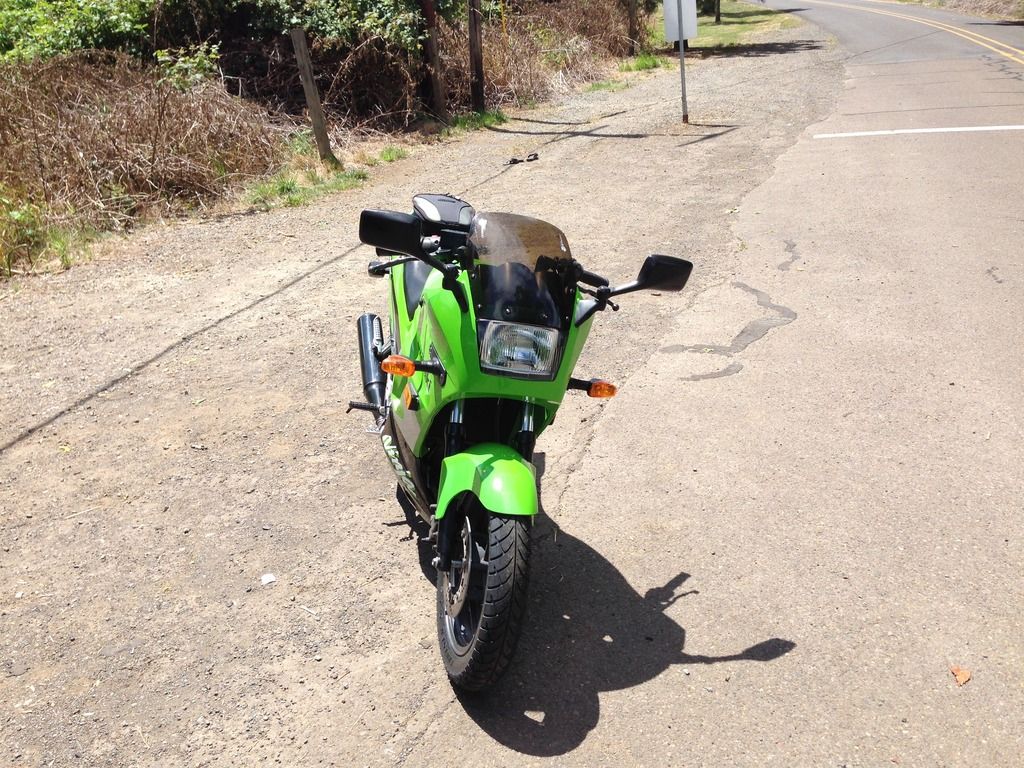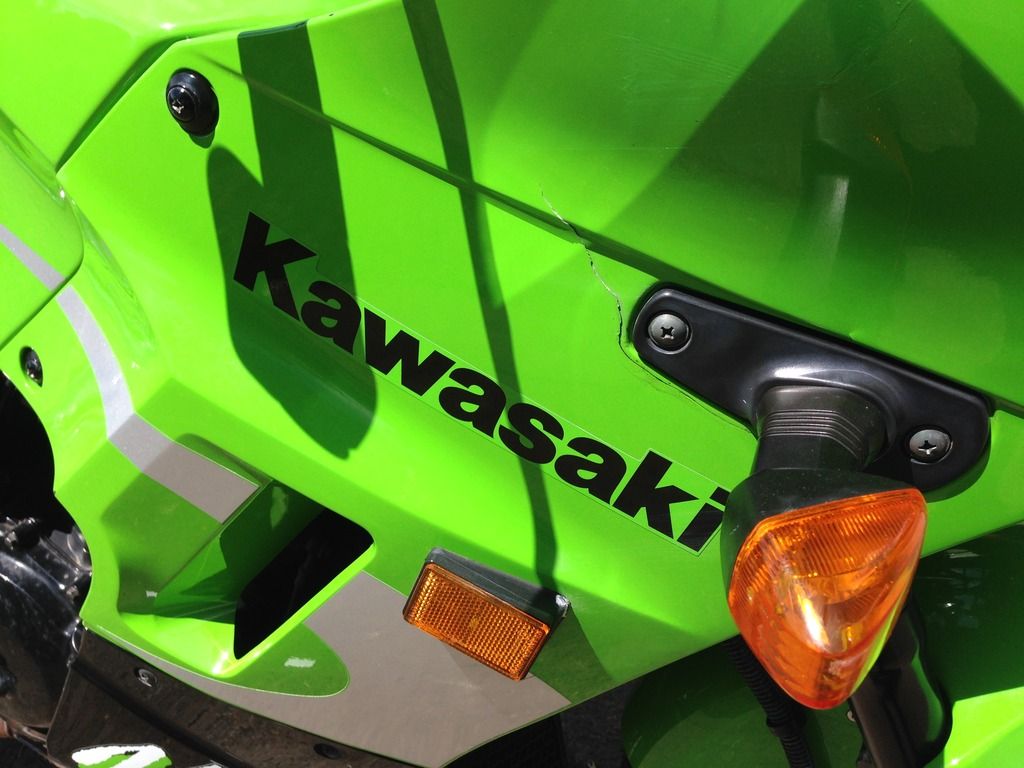 ---
Who is online
Users browsing this forum: No registered users and 1 guest