Posts: 304
Joined: March 1st, 2012, 12:53 pm
Location: Pacific NorthWet
Motorcycle(s):
Size Small 55-56cm, 6 7/8-7 US hat size, but I usually wear a Medium with a 57cm and 7 1/8 hat size but the small fit me better with this helmet. Purchased new July 2012 and used it for about 3 months while I had my Ducati. So it's in near new condition. No scratches. This is Shoei's top of the line model and has a wide eyeport, emergency pull out cheek pads, removable liner, nose piece, chin guard, a very good vent design and well done graphics/finish. Snell and DOT approved. Comes with helmet bag, owners manual, clear shield, silver mirror shield ($80 value). Paid $646, Sale for $450. PM me if interested.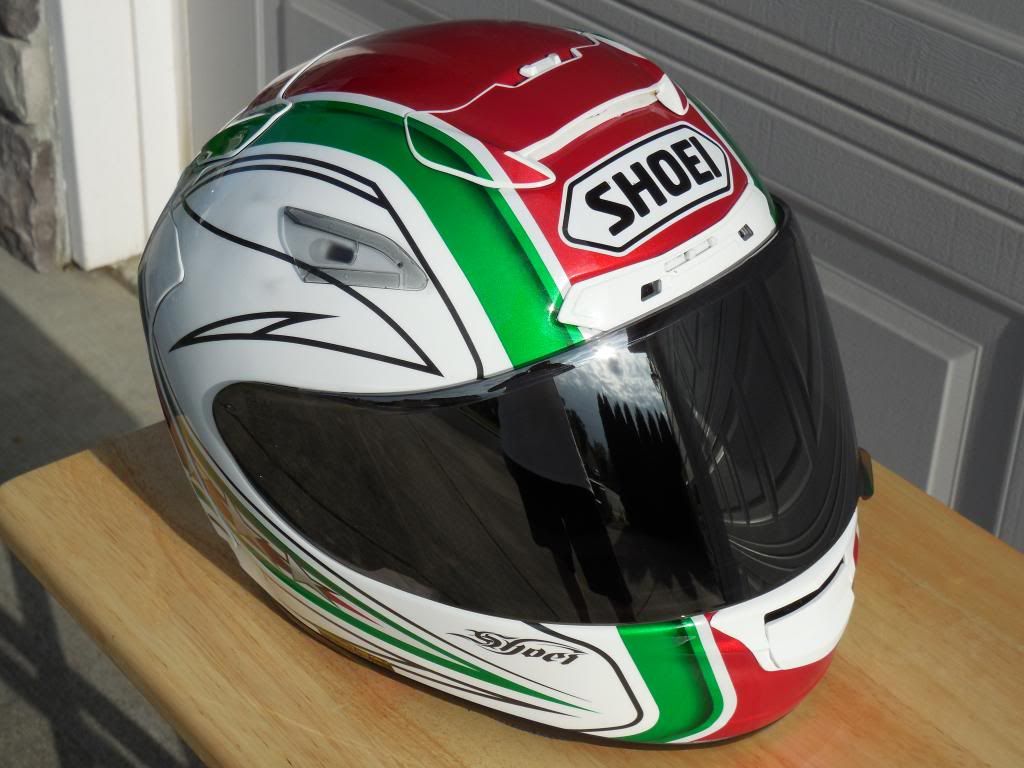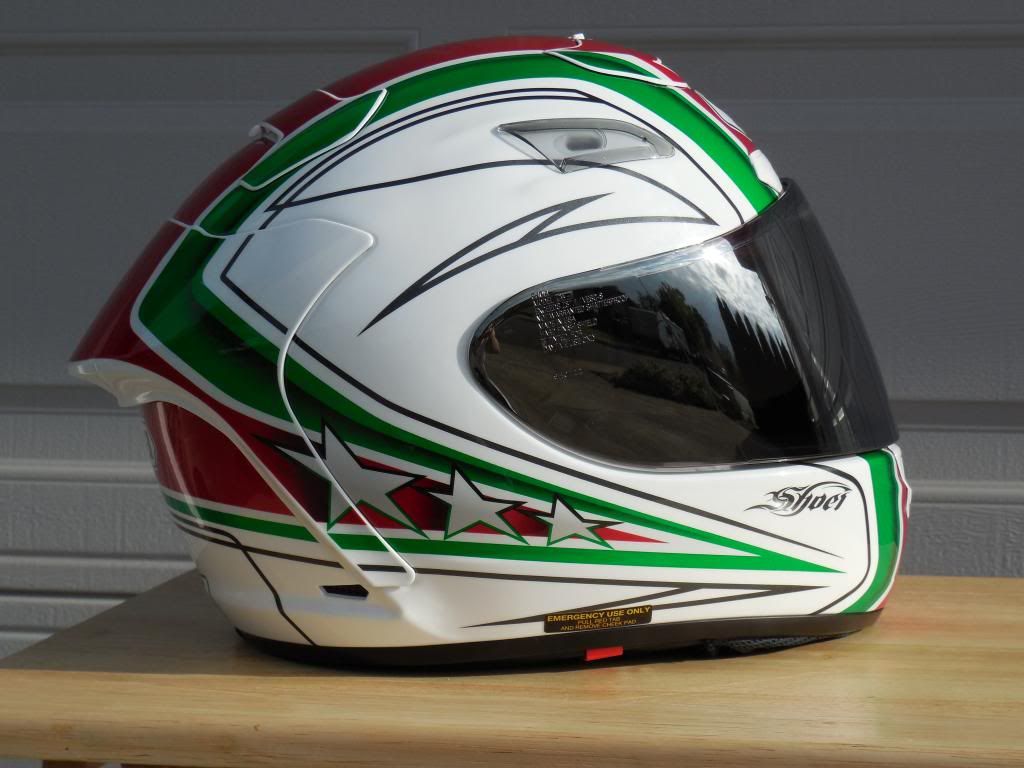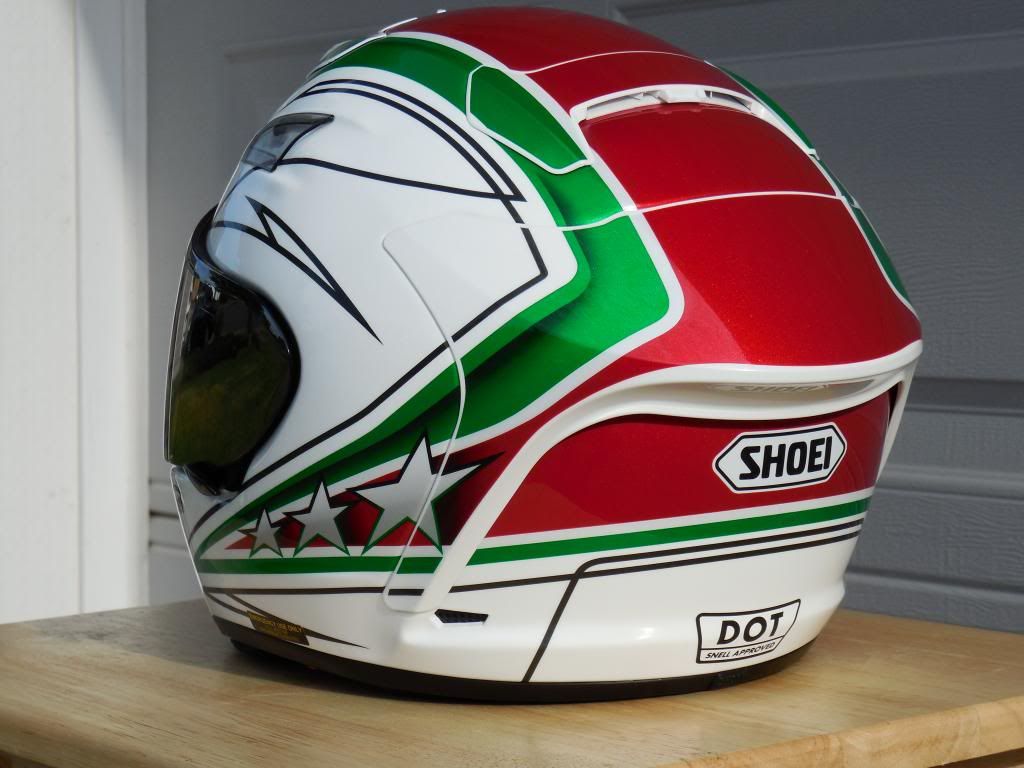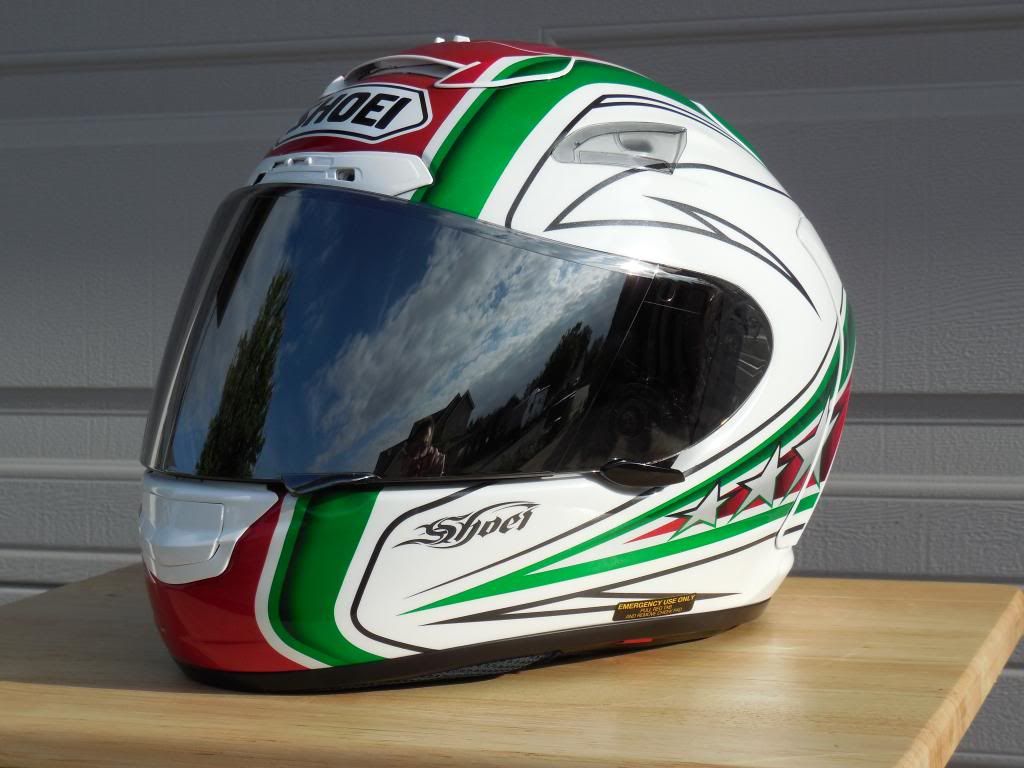 ---
Who is online
Users browsing this forum: No registered users and 1 guest